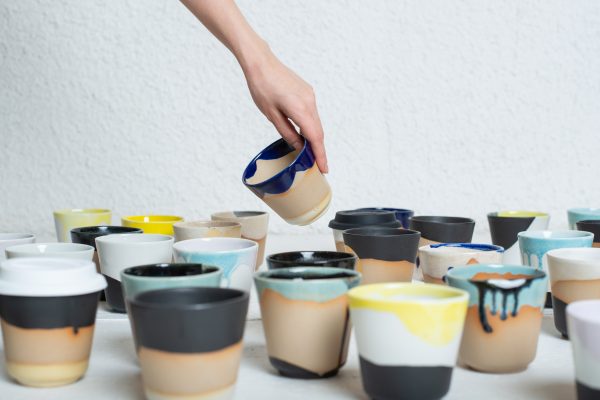 Travel Cup / Surprise me!
23,00€
Get Travel Cup in surprising design – this means, that we will send you piece, which we currently have in stock. Colour combination will be surprise 🙂
About Travel Cup:
Nice and ecological substitution of disposable paper cups. Handcrafted from white porcelain with soft silicone lid (which is BPA free, non toxic and dishwasher safe).
This piece is ready to ship!
aprox. Ø9cm x 8,5cm/250ml
washing maschine and microwave use safe
3 in stock