Výstava Z kruhu von – moderná a súčasná slovenská keramika – otvorenie prebehne v nedeľu 13. 5. o 15.00 v SNG – Schaubmarov mlyn v Pezinku (Cajlanská)
Kurátorka: Viera Kleinová
/
Exhibition Out of the Circle -the modern and contemporary Slovak ceramics – opening at Sunday 13 of May, Slovak National Gallery – Schaubmarov mlyn, Pezinok
Curator: Viera Kleinová
https://www.sng.sk/sk/vystavy/1572_z-kruhu-von
https://www.facebook.com/events/834315860085791/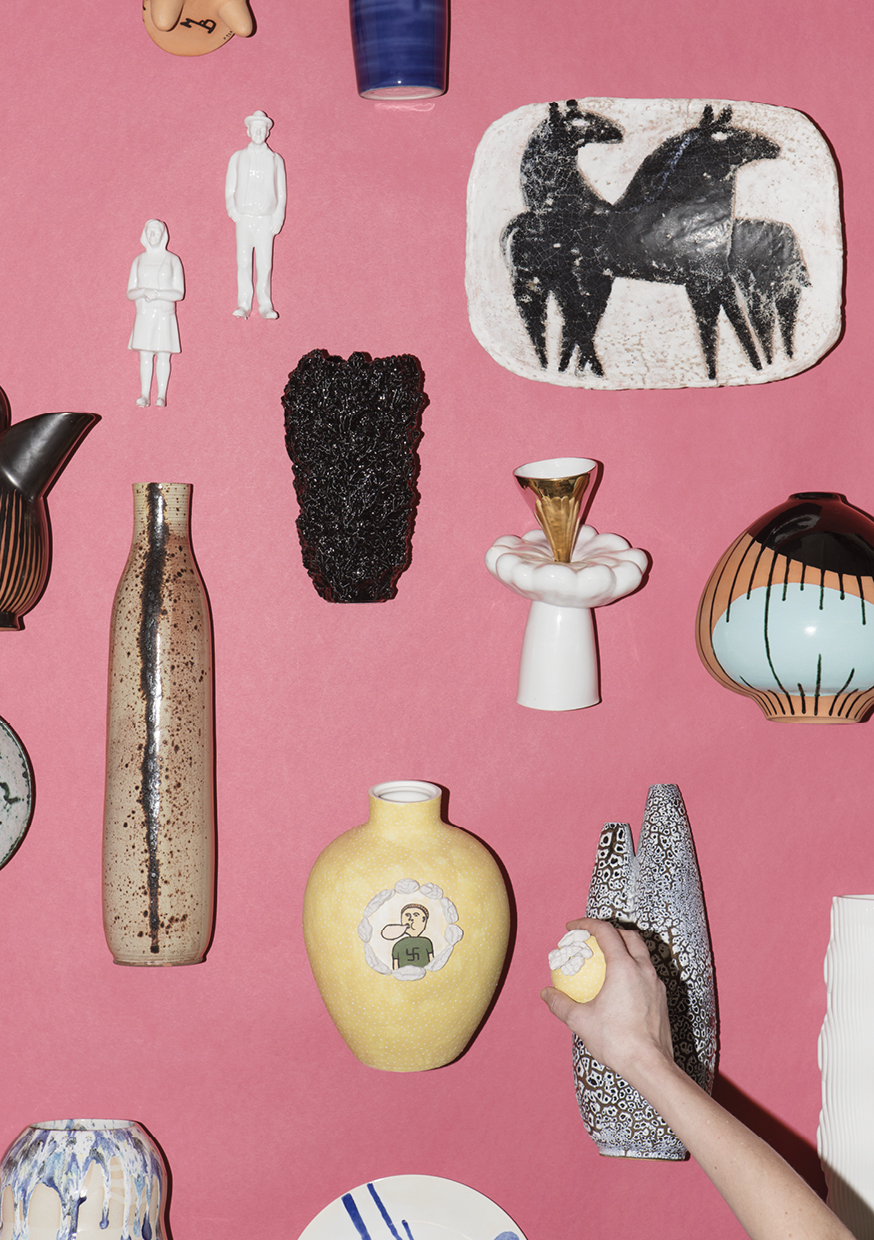 The view of the modern and contemporary Slovak ceramics set in the environment of Schaubmar's Mill in Pezinok (and not by accident) follows several themes, which in ceramics have the status of archetypes – vessels, plates, figures. These could be compulsory figures for a ceramist, but also a program, evidence of the medium's vital but also anachronistic nature.
Our selection will follow the breaking away from convention/tradition, especially resistant, romanticized and glorified in Slovak ceramics from the pioneering 1950s up to the present. It will feature canonic figures of Slovak ceramics as well as apprentices who spearhead bold porcelain pop. We will concentrate on studio ceramics and present both practical artifacts and free objects – in subtle, slowly maturing and radical and unorthodox layers.
We will speak about patient experiments behind the potter's wheel and the aims that brought progressive ceramics and non-ceramics techniques and materials. We will take a look in the ceramics collection of the SNG and select the ceramists who stood out despite the conservatism of this discipline and environment; we will let the graduates and students of the Ceramics Studio of the Academy of Fine Arts and design in Bratislava speak – after all, this is where the essential creators of Slovak ceramics art and design came from after 1990.